50 ANCHOR Pearl Cotton Balls. Size 8 (85 Meters each)
£59.99
Description
50 Coats Anchor  
Pearl Cotton (or Perle` Cotton)
10 gms. each ball (Approx 85 Meters)  –    Size: No. 8    –    

Manufacturer: J & P COATS.
The thread is strong and durable, Fast colors.                       Carefully selected for all kinds of projects
SUITABLE FOR Crocheted Edgings, Tatting, Sating Stitch, Cross Stitching, Scrapbooking, Stamping, Punch Needle Work, Candlewicking, Quilting, Embroidery, Crocheted lace, Crochet Flowers, other crochet works, knitted lace, knitted bead bags, held with a component yarn. It can be used on Aida and hemp.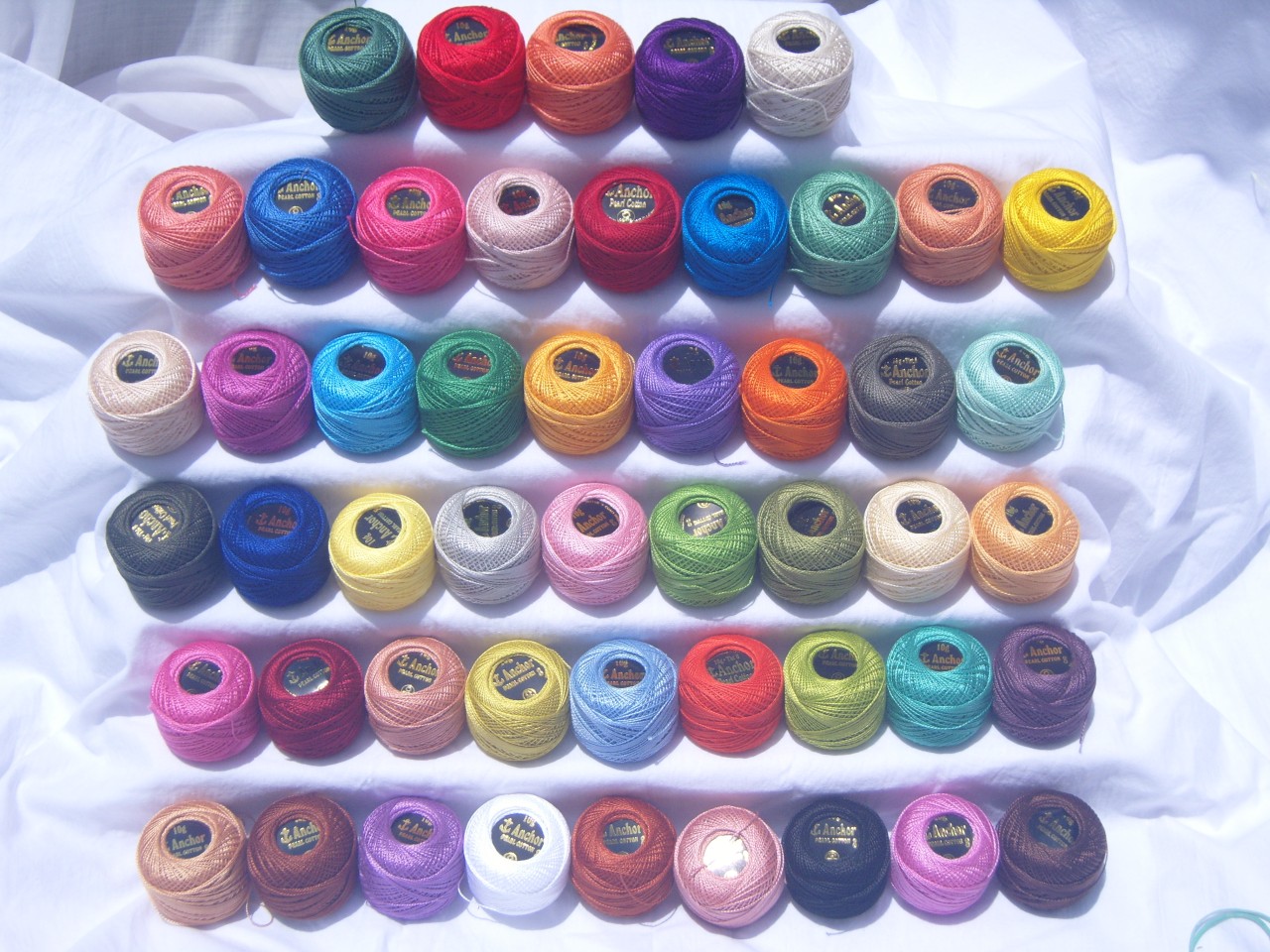 Item Description:
Brand :  Anchor
Quantity: 50 Balls.
Material: 100% Pure Cotton (Perle' Cotton).
Tex Size: No. 8.
Quantity per Ball: 10 gms. / 85 Meters Approx. per ball in length
Colours: 50  Brand New shades (As Shown in the Picture)
Manufacturer : J & P COATS
Shipping and Handling:
– All items will be well packed and shipped within 24 hours of payment.
-We ship worldwide with airmail.  Please note that If you like Tracking no. of your goods, than Extra Charges need to be paid and only signed for opted customers would get  Tracking information.
Returns Policy and 100% Customers Satisfaction : 
THE ITEM WILL BE ACCEPTED IN THE ORIGINAL CONDITION AS IT WAS ON THE TIME OF POST …..WITHIN 30 DAYS OF POSTING.
If for any reason, you are unsatisfied, feel free to send it back for a FULL REFUND.
No hassle, no fuss–just send it back to me and get your money back.