30 ANCHOR Pearl Cotton Balls. Size 8 (85 Meters each)
£34.99
Description
30 Anchor  
Pearl Cotton (or Perle` Cotton)
Wholesale Prices – Very Cheap
10 gms. each ball (Approx 85 Meters)  –    Size: No. 8    –   

Manufacturer: J & P COATS.
The thread is strong and durable, Fast colors.                        Carefully selected for all kinds of projects
SUITABLE FOR Crocheted Edgings, Tatting, Sating Stitch, Cross Stitching, Scrap-booking, Stamping, Punch Needle Work, Candlewicking, Quilting, Embroidery, Crocheted lace, Crochet Flowers, other crochet works, knitted lace, knitted bead bags, held with a component yarn. It can be used on Aida and hemp.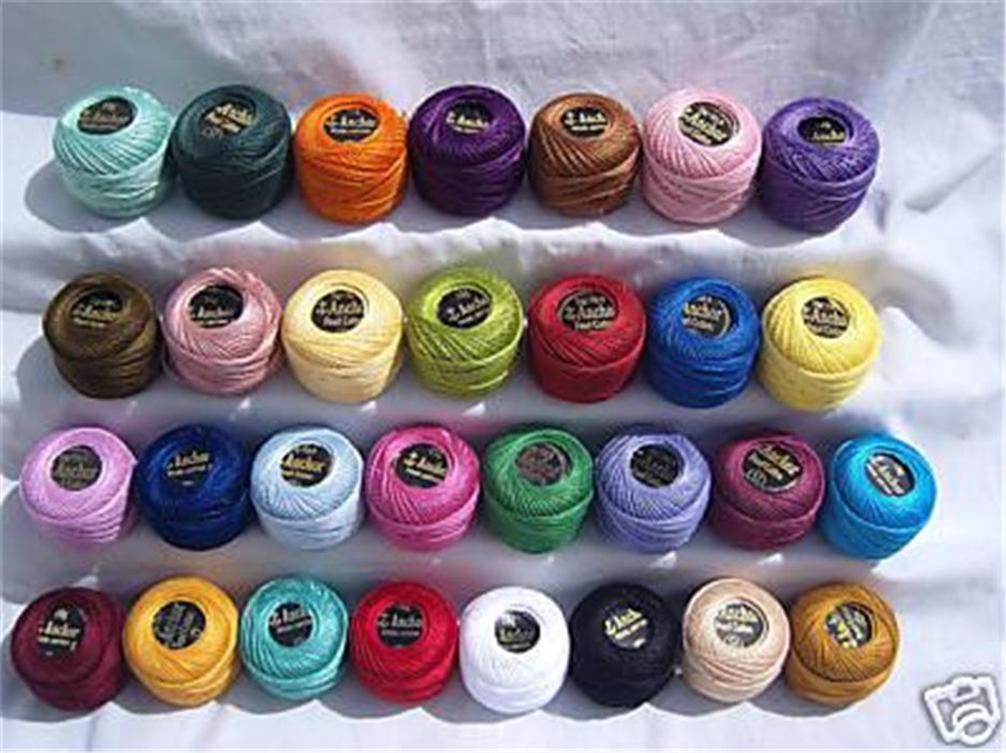 Item Description:
Brand :  Anchor
Quantity: 30 Balls.
Material: 100% Pure Cotton (Perle' Cotton).
Tex Size: No. 8.
Quantity per Ball: 10 gms. / 85 Meters Approx. per ball in length
Colours: 30  Brand New shades
Manufacturer : J & P COATS